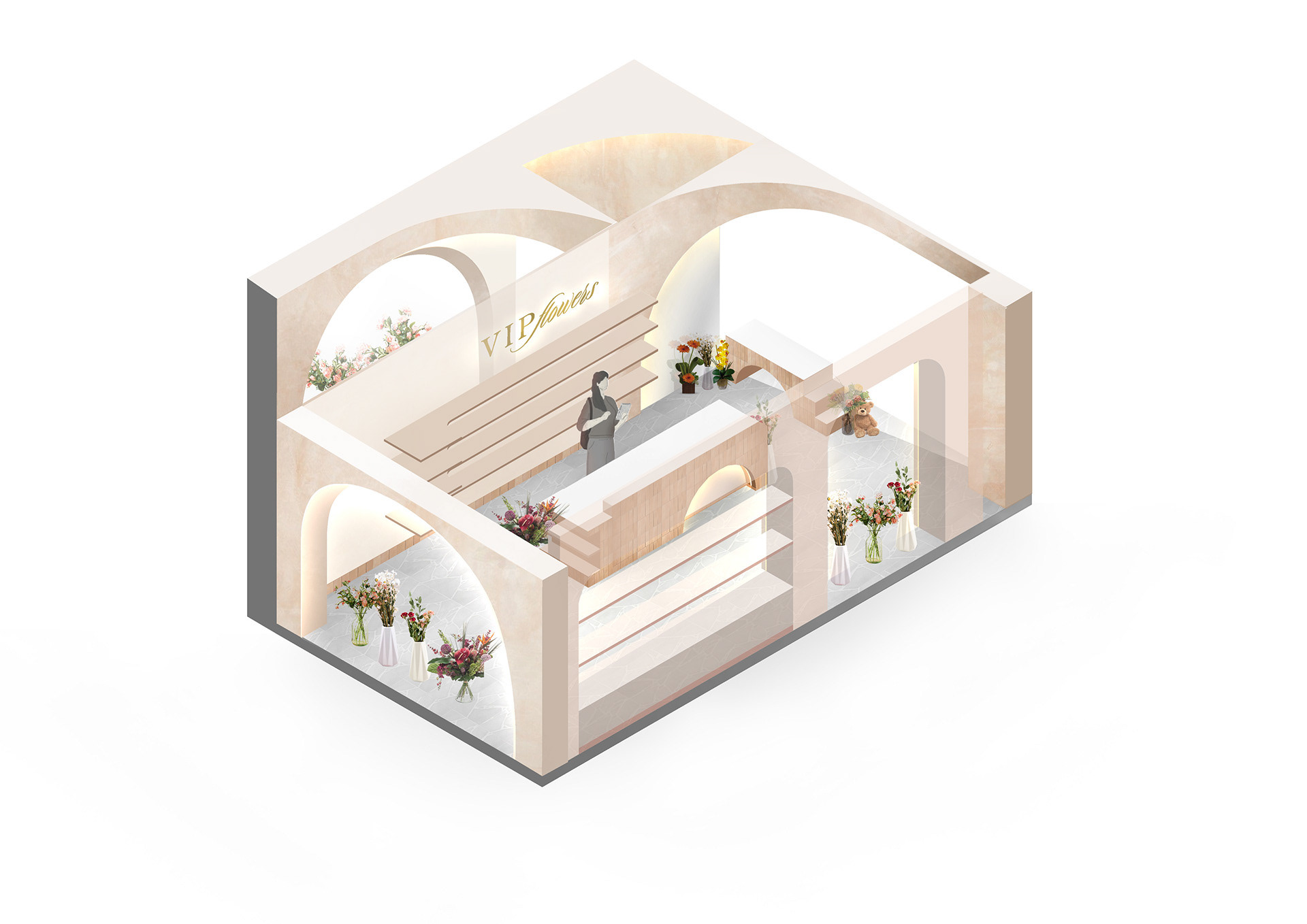 Located within the Parramatta Westfield shopping Centre, the storefront's innovative and engaging design contributes to the establishment's luxury ambiance.
Concept & Branding Design
Design Documentation RDM Approval
CDC Approval Documentation
Design Management and Construction Review
The florist will enjoy the calming effect of the pink and white tile veneer. The flowing walls that flip and fold bring a dynamic to the area. The tiles can feel cold and harsh, but the rounded cabinets and corners warm things up a bit.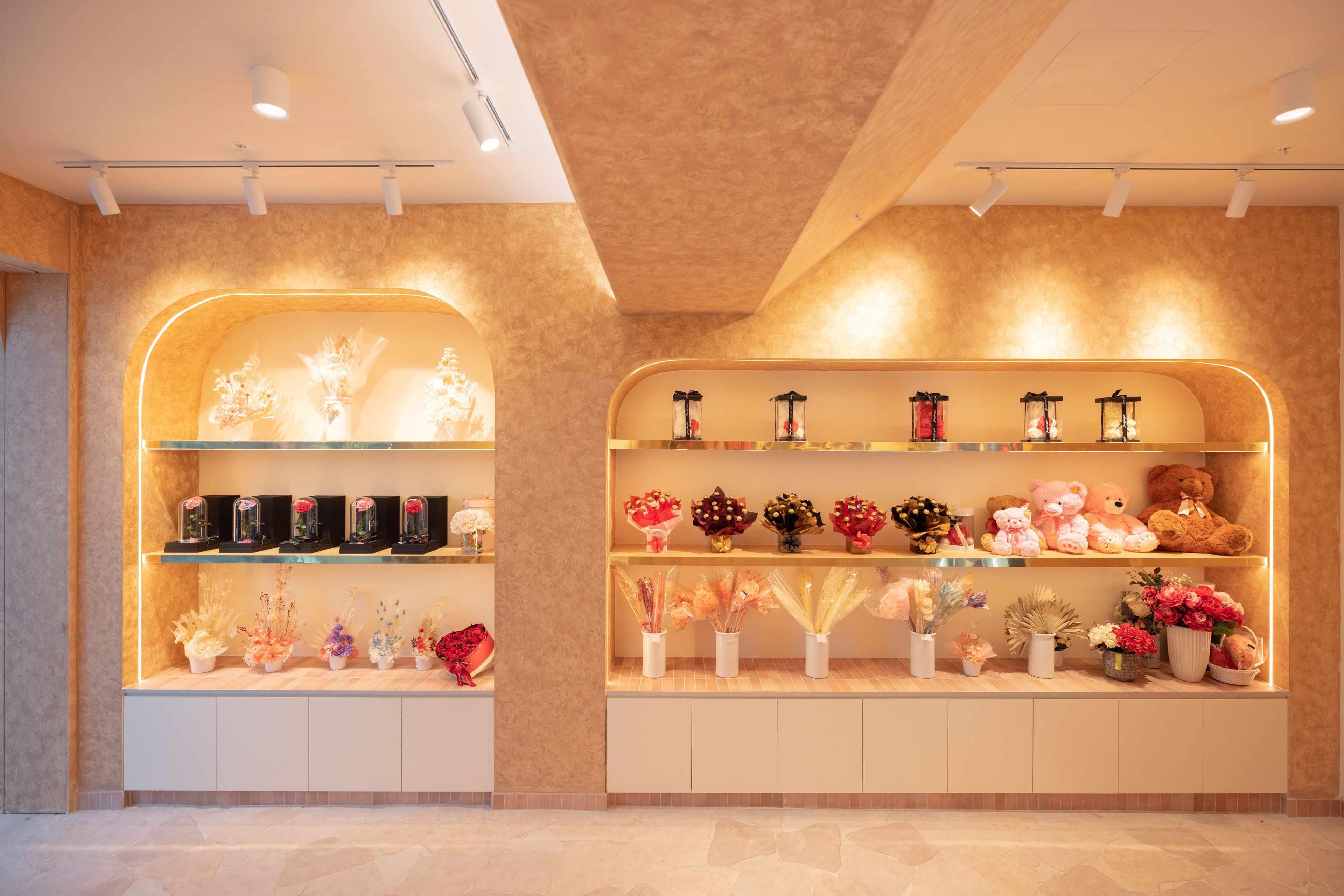 Furthermore, the space utilization is enhanced, and the florist's display is made more orderly, by the built-in cabinet design.