Concept & Branding Design
Design Documentation Strata Approval
CDC Approval Documentation
Design Management and Construction Review
位于悉尼Chinatown附近的美妆店,内部独特的紫色元素以及精巧的收纳设计提供了舒适的购物体验
Located in Sydney's Chinatown, this beauty store offers a comfortable shopping experience with its unique purple elements and organised storage design.
Violet Lab by K延续了同系列品牌的实验室风格设计,简洁干净的线条设计提供了有序的内部空间。典雅的紫色结合着通透性的材料,提供了优雅但不沉闷的空间氛围。紫色元素在空间中起到了指引作用,配合着灯光展示了多样且有序的内部陈列。在这里顾客能够拥有简单舒适的购物体验。
Violet Lab by K follows the same brand's laboratory design style, with the interior's clean, simplistic lines offering an ordered interior space. The transparent purple color palette creates a classy but not depressing atmosphere. The purple element acts as a guide in the room, while the lighting highlights the varied and well-organized interior displays. Customers can enjoy an easy and enjoyable shopping experience here.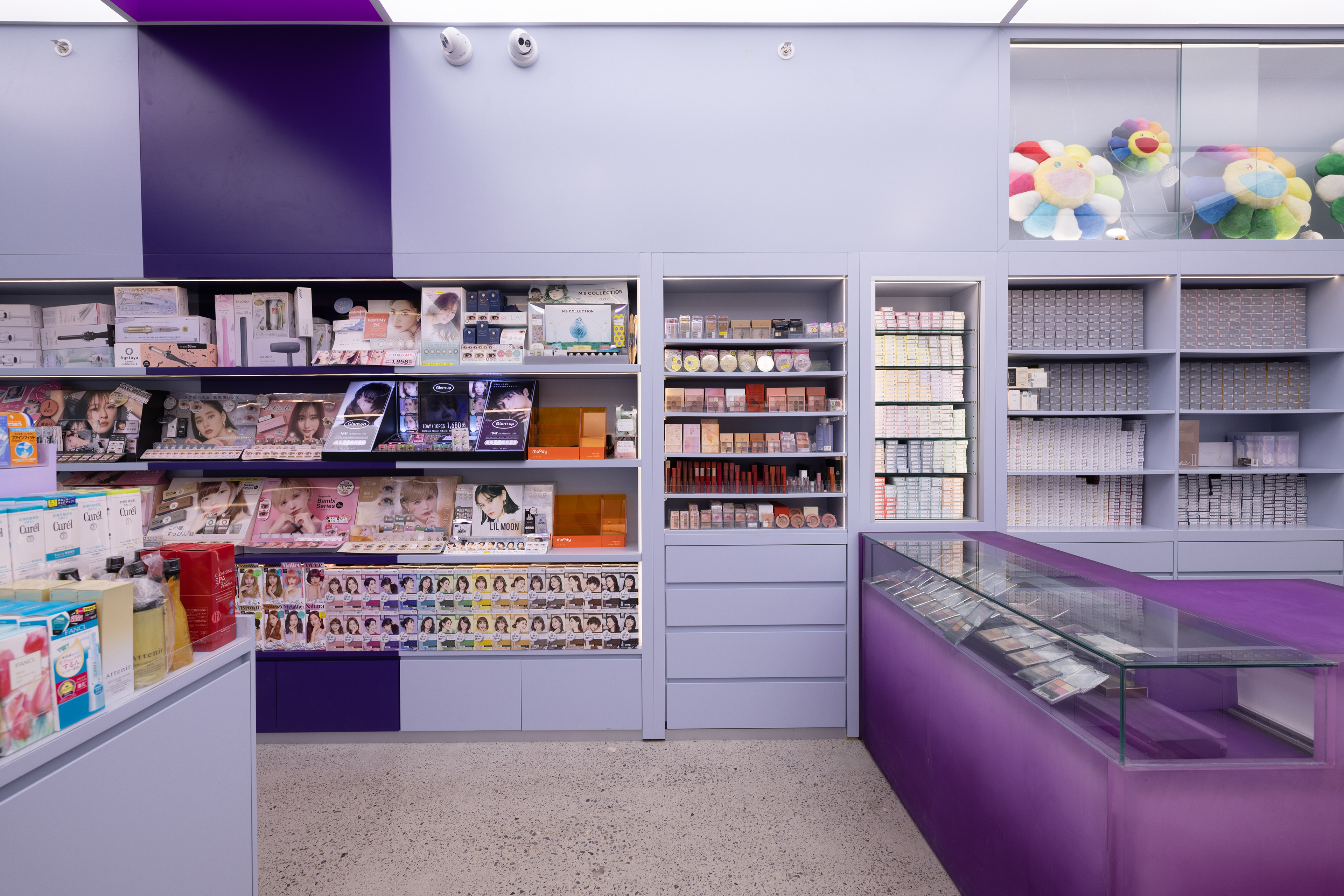 Address: Shop 3/ 405-411 Sussex Street SYDNEY NSW 2000