The store's main color scheme is red and pink, representing passion, romance, and gentleness. These two colors intertwine with each other, creating a vibrant and warm environment.
The accent of strip lights adds a dreamy atmosphere reminiscent of a youthful ambiance in a nail salon. Whether it's daytime or nighttime, these strip lights will make the store radiate a unique charm.
Concept & Branding Design
Design Documentation RDM Approval
CDC Approval Documentation
Design Management and Construction Review
The curved feature wall combines a subdued red tone with gentle curves, creating an elegant and refined aesthetic that sets the space apart.
​​​​​​​
Mirrors not only visually enlarge the store's space but also reflect sunlight, enhancing the overall lighting and extending the store's sense of openness.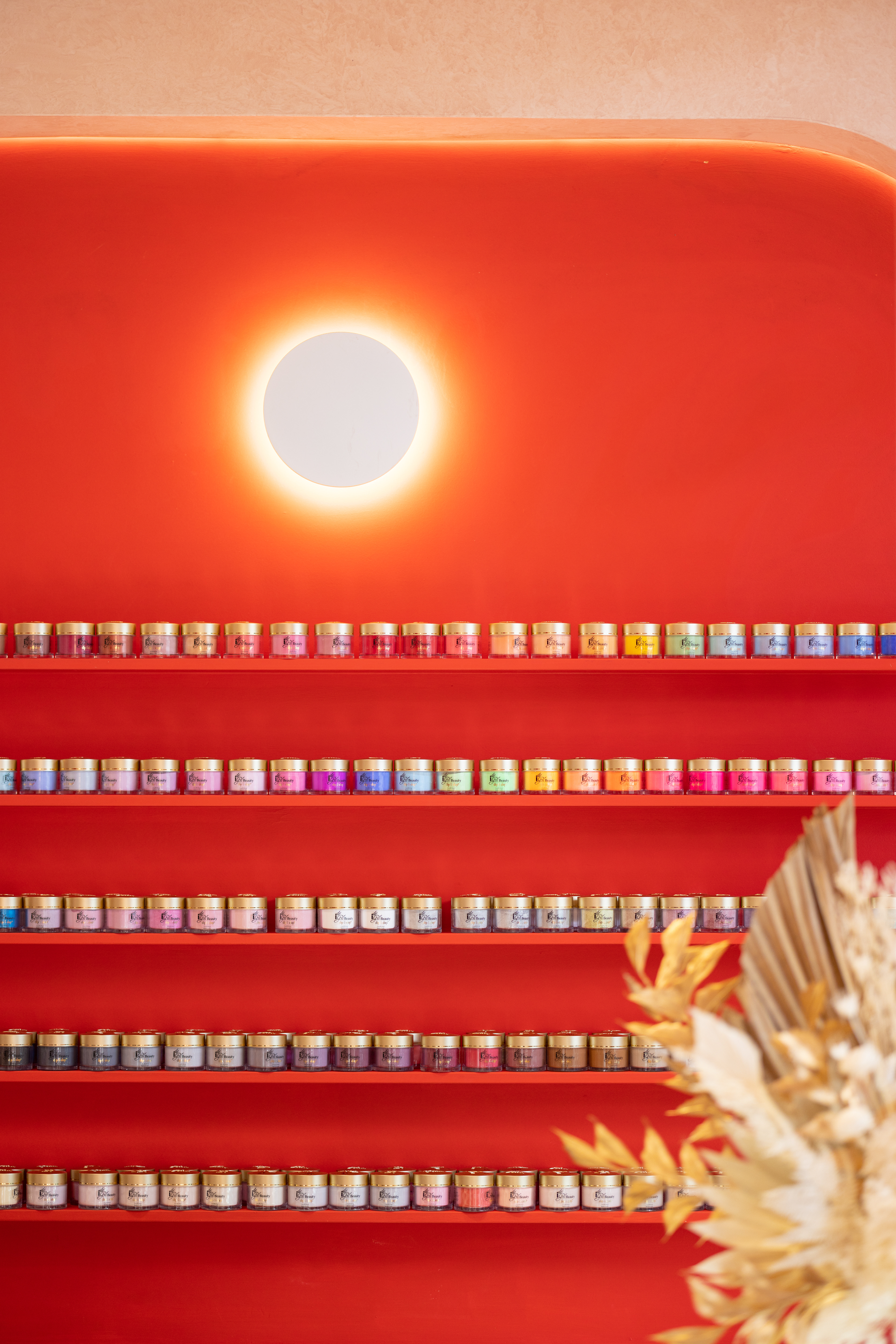 By cleverly utilizing the structural design of the wash area, the space is ingeniously divided into a washing area, staff resting room, and beauty room. 
This clever concept allows for clear zoning in this compact 60-square-meter store without feeling crowded. 
Paired with black stainless-steel shelving displaying colorful nail polishes, it enhances the sense of space and the beauty of lines.